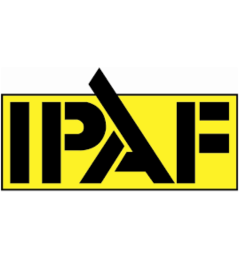 IPAF
The International Powered Access Federation promote the safe
use of access platforms. IPAF is the standard for training and has a rigorous selection and accreditation scheme for its members. The IPAF training standard and PAL (Powered Access Licence) cards are recognised and accepted in over 25 countries worldwide.
We have been a fully accredited IPAF training provider since 2003.
Our Access Training Manager, Adele Coupe is currently part of the IPAF Training Committee.
View all our IPAF Training courses, or contact us for more information on our training and services.
Back to Accreditations